We Service All Brands
We service and maintain equipment that we have installed,
as well as equipment installed by other companies.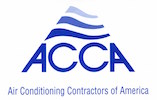 CMR Mechanical • 24 Hour Service Line (734) 424-1560 • Office (734) 424-9555
Customer Center: 3611 Central Street Dexter, MI 48130
Warehouse: 2531 Jackson Ave, Suite 175 • Ann Arbor, MI 48103
(Please do not send payment to this address; Customers, please visit our main office on Central Street)
Brands We Happily Service and Repair:
Heating and Air Conditioning
Aprilaire
Arcoaire
Air Conditioning and Heating
Bard
Bradford-White Water Heaters
Broan
Bryant Geothermal
Bryant Standby Generators
Burnham by US Boiler Company
Climatemaster Geothermal
Comfort Aire Ductless and Room Air Conditioning
Comfort Aire Manufactured Home Furnaces
Comfortmaker
Cozy Wall Furnaces and Space Heaters
Daikin Ductless Air Conditioning and Heat Pumps
Day and Night
Dunkirk
Empire
Comfort Systems
Friedrich
Frigidaire
Gibson
Goodman
Heil
Keeprite
Kelvinator
Lennox
Marley Electric Heaters
Maytag
Miller
Mitsubishi Electric
HVAC Advanced Products Division
National Comfort Products
Navien
Thru the Wall
Nutone
Olsen Oil Furnaces
Payne Residential Heating and Air Conditioning
Philco
Research Products
Reznor Garage Heaters
Rinnai Tankless Water Heaters
Ruud
Sterling
Tappan
Tempstar
Trane
Unico High Velocity Air Systems
Warren Duct Heaters
Westinghouse
York
Your Preferred Choice for Heating and Cooling in Ann Arbor
A Message from Your Friends at CMR Mechanical
What to look for in a heating and cooling contractor in the Dexter and Ann Arbor area?
If you're considering updating your air conditioner or home furnace, converting to a geothermal or mini-duct heating system, or planning for the construction of a new home, there are a few things to consider when deciding on a heating and cooling contractor or air conditioning installer. Especially in the Ann Arbor area, there are specific factors related to geography and climate that you should consider. Among the items we'd like to suggest are the location of the contractor's business, the length of time they've been in business, and the brands they carry.
Why the location of your Ann Arbor Heating and Cooling Contractor Matters
If you're located in the Dexter or Ann Arbor area, it makes sense to consider a contractor who hails from a nearby community. This is partly due to the obvious reasons, such as minimizing the amount of time and fuel your contractor has to consume going to and from your home, not only during the installation process but also when coming to your home for repairs and consultations. Imagine that for some reason your furnace fails to heat your home in the dead of winter. It could be quite distressing to have your contractor driving all the way from Lansing or one of the Detroit suburbs when the temperature in your home is rapidly dropping. If he's nearby in Dexter or right here in Ann Arbor, you have every right to expect a much more rapid; response to your heating issues. On a less obvious note, we have always found that the values shared by those within a region or within a few close knit communities help to ensure that our conversations will be productive and that we both believe in concepts like trust, value, and friendship.
Why the length of time your Ann Arbor Heating and Cooling Contractor has been in business matters
Let's face it, experience matters. Especially when dealing with technology – and there's no shortage of technology in the rapidly-changing world of high efficiency air conditioning, heating, cooling, and energy saving furnaces – you want to work with someone for whom the subject matter is part of their daily life. CMR is a family owned business in the Dexter and Ann Arbor area. Our technicians have been factory trained and have many years of on-the-job experience. Whether you're scheduling an appointment, reviewing payment options, or following up on services already provided, we go out of our way to make everything as convenient as possible for you. We provide ongoing training for our service technicians. Our technicians are factory trained and qualified on all brands of heating, air conditioning and indoor air quality. We live and breathe in the world of heating and cooling, air conditioning, geothermal systems, high-efficiency furnaces, and mini-duct heating and cooling, and we've been at it long enough to understand both the big picture and the critical details.
Why the brands your Ann Arbor Heating and Cooling Contractor should matter to you
Not all brands of furnaces and air conditioners are created equal. There's a reason why brands like Honeywell and Triangle Tube are known not only to heating and AC contractors but to many homeowners as well. Those brands have spent decades developing a reputation for efficiency and reliability, and when you have one of them installed in your home, you know you've made your best effort to ensure that your climate control system will last for many years. It's also important to know that not all brands of climate control systems are designed with the Ann Arbor climate in mind. You may find other contractors in the Ann Arbor area who carry less well known brands or who offer you an unknown product at a significantly discounted price, but you'd be right to be concerned about the reliability and longevity of such products. Whichever heating and cooling contractor you go with, whether for a new furnace, a geothermal system, an air conditioner, or a mini-duct or high-efficiency system, be sure you take the time to confirm that you're getting a great product at a reasonable price.
If you live in the greater Ann Arbor area and you'd like to discuss your options for upgrading your furnace or air conditioner, please contact for a no obligation visit to your home. Our phone number is (734) 424-9555.
We Gladly Service These Areas:
Ann Arbor, Brighton, Canton, Chelsea, Clinton, Dexter, Dundee, Grass Lake, Fowlerville, Howell, Manchester, Milan, Pinckney, Plymouth, Saline, South Lyon, Stockbridge, Whitmore Lake
Call Us Today for a FREE In-Home Evaluation!