Furnace Ann Arbor – Choose the Best Furnace for Your Ann Arbor Home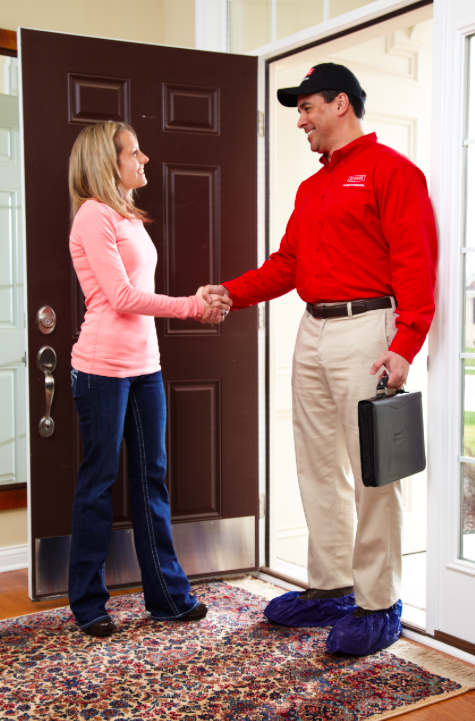 There are several ways to get more control over your home heating bill. One way is to make your home as energy efficient as possible. Another way is to improve the efficiency of your heating and cooling systems. We've talked about options forimproving the energy efficiency of your home in other articles, and if you've done some or all of what's possible in that area, then it's time to turn your attention to your Ann Arbor furnace. While there are a number of steps you can take to improve the efficiency of most existing furnaces, once the work reaches a certain cost it probably makes more sense to invest in a new system. Consider purchasing a new furnace, one that will be more energy efficient, one that saves money on heating,reduce fuel consumption, and help your home stay comfortable year round.
Furnace Ann Arbor – Selecting the Best Furnace
There are many brands of high-efficiency furnaces, including the ones we offer like Bryant,Climatemaster, Honeywell, and Mitsubishi, but whatever brand you choose, you'll want to consider factors like the type of fuel, the efficiency level, and making sure the capacity of the furnace is correct for the size of your home. If you're budget conscious, make sure your concerns about the initial investment are balanced against the long term cost of operating and maintaining the unit. Education can be key – so be sure to ask for a free, no-obligation, in-home analysis with one of our expert to help you make an informed decision!
Furnace Ann Arbor – The Type of Fuel Your Furnace Uses
You may not have a choice when it comes to selecting a fuel type. Or, if you do have a choice, the options can be limited. If you're in a place where natural gas is convenient and reasonably priced, that's often the most economical fuel. However, many locations do not offer the infrastructure to deliver natural gas, leaving homeowners like you to decide between fuel oil, propane, or electricity. It doesn't take long to determine what kind of fuel is available to you, and what the relative costs are, so we recommend that you make this your first step when choosing a new furnace.
Furnace Ann Arbor – What Does "Efficiency" Mean for Your Furnace?
The efficiency rating of your furnace tells you how much of the energy it burns is delivered as heat, and how much is essentially wasted. Suppose you have a 70% efficiency rating. That tells you that 70% of the energy consumed by yourfurnace will heat your home, and 30% will be lost due to inefficiency. The higher the efficiency rating, the better, but of course that usually means the initial cost of the unit is higher. Don't be mislead by the 100% efficiency rating of some electric heaters, however. While all the electricity used by the unit is converted to heat, the cost per BTU you pay your utility provider is usually much higher for electricity than for natural gas, propane, or fuel oil.
Furnace Ann Arbor – Choosing the Right Size Unit for your Home
Getting an accurate measurement for the size of your furnace can be complicated, simply because several factors are taken into account, such as the total area, layout, and amount of insulation. While there are some great do-it-yourself software applications for this, we recommend seeking the advice of a qualified heating and cooling estimator. We offer free in-home evaluations, and as part of this service, we can tell you what size furnace is correct for your home. We'll also let you know what kind of thermostat will help your furnace run most efficiently, which can have a major effect on the bills you get from your utility company at the end of the month!
You should be just as careful not to get a unit that is too large as one that is too small. The small unit will work too hard, decreasing efficiency and probably shortening its service life. The too-large unit will waste energy and will not deliver properly warmed air in a manner that is likely to make you the most comfortable.
Furnace Ann Arbor – We're Happy to Help!
If you'd like a free in-home evaluation of your existing Ann Arbor furnace or heating and cooling system, or any other professional advice about heating and cooling your home or business, please feel free to contact us at info@cmrmechanical.com or call (734) 424-9555. We're happy to help!